Top Moving Tips:
Packing up your life into cardboard boxes and schlepping it across town or across the country can be a hassle. But, as Huffington Post suggests, you can make your move a lot simpler if you plan ahead. With that in mind, here are some tips from realtor Kari Haas for moving without the headache.
Purchase a Home
Before you begin the moving process, you'll have to buy a suitable home. To get started, your first step is finding a realtor. It's really important who you choose to represent you. A professional team with a good track record of being able to negotiate and market successfully for your benefit can put far more in your pocket than you might save with a discount broker or friend of a friend. This is many people's largest investment and it always amazes me that a lot of people choose their cousin's wife's brother's best friend without checking their success rate or reviews, based on relationship alone without regard for their financial well-being. A good realtor will also have connections within the industry and will have mortgage professionals that they recommend and who will help you with the preapproval process.
Pay a Pro
If your budget permits it and you have a lot to pack, consider hiring a professional moving company. Consumer Reports recommends selecting a company with good references and making sure they are properly licensed and insured for damage. Of course, the Kari Haas Real Estate Team has a list of resources and vendors, as well as a professional support team to help streamline the process.
Movers are well-trained and know the best methods and techniques for packaging and shipping your valuables. Their inventory process ensures you won't have boxes that get knocked around in a friend's truck or get left behind at the old place by mistake. You'll avoid the potential for mishaps and injuries.
Get Organized
If you elect to do this without professional movers, create a checklist and start packing well in advance of moving day. Pack heavy items in small boxes and lightweight items in larger boxes. Pack your glasses and dishware in your table linens and kitchen towels for extra padding.
Color-code your boxes by room and load them with respect to what you'll need access to first. Fill an overnight bag with a change of clothes, toiletries, medications and cleaning supplies and keep it with you close at hand; these are the things you'll need as soon as you arrive in the new place.
Look After Your Devices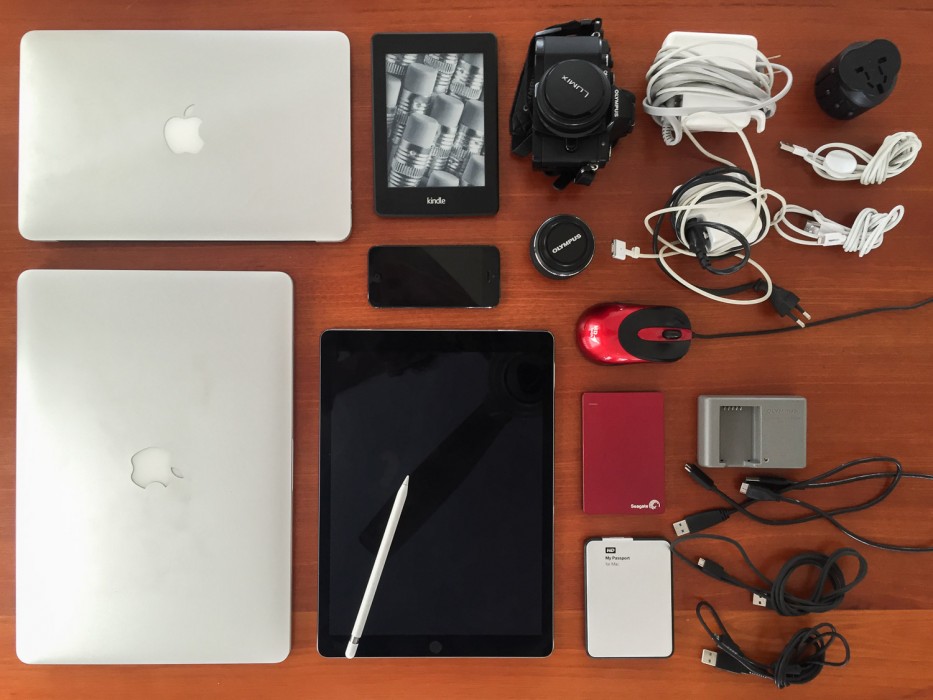 Before disassembling electronic setups, take photos of how they are configured. This will make it easier to get everything back up and working in the new place. Use small baggies to store screws and other hardware, and tape them to the component they were removed from.
Make sure to back up your data beforehand, and if you have manuals it's a good idea to box them with their items. Consider removing batteries to prevent them from breaking down (or exploding) in warm conditions or on bumpy roads. Wrap all electronics carefully in protective materials designed for that purpose. Also, some electronic items respond badly to being shaken, so you should minimize movement in their boxes.
Know Where the Important Stuff Is
Gather up important documents, such as birth certificates, licenses, passports, wills, insurance papers, and vaccination and medical records, because it's important to transport these yourself, keeping them close at hand. For example, it is better to have them with you than lost in a box you may not open for a few days.
Ensure your pets' shots and certifications are up to date and take pictures of them in case of emergency. Make sure not to lose track of your pet's information. Microchipping can be helpful in this instance, so make sure your vet is updated with your new contact information.
Get Help
Hire a babysitter if you have children and consider hiring a pet sitter if you have pets. Moving day is usually a little bit chaotic and stressful. It's always easier if the kids and the pets aren't underfoot. If you can't take children and critters to the sitter, consider enlisting one of your moving buddies to act as chief child chaser and pet wrangler on the day.
With the right preparations and proper planning, your move will go smoothly and your property will be protected from damage. You'll cut down on the time spent unboxing and organizing in your new home and prevent needless rummaging through unidentified boxes. To prepare your move in advance, use a checklist, pack items carefully, and identify them correctly for the trip. This will make moving day less stressful and time-consuming for you and your family.
The Kari Haas Real Estate Team has a team of professionals prepared to help you every step of the way. Whether it is junk removal, professional organization, or packing services our team is here for you!
Not only does Kari Haas have more than 300 real estate deals under her belt, but she has an outstanding success rate. When multiple offer situations arise, Kari's clients win in over 95% of those instances! Put the Kari Haas Real Estate team behind you. Call or email us today!
This post was originally submitted by Lisa Walker and has been edited by the Kari Haas Real Estate Team.